Giving is better than receiving. Literally.
I adore browsing gift ideas, hoping for inspiration. I've read tons of other peoples' gift suggestion lists, so I am paying it forward. Here I've gathered together some of my own favorites- most I've already successfully given as gifts, some are still to be bestowed in the near future. Happy gifting!
---
For kids– for $25 you can adopt an endangered Hawksbill turtle and name it. I named one for m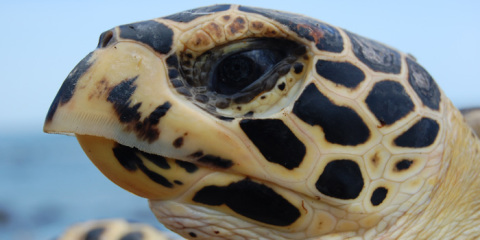 y niece and sent her a sheet about her namesake turtle and a little plushie I picked up
on Amazon.  She was thrilled to tell everyone that there is now a turtle out there who bears her name. Turtle adoption: http://www.hawksbill.org/   Plushie: https://smile.amazon.com/gp/product/B00XT5UC7Y/
---
For adults– for $120 you can adopt an endangered Blandings turtle and name it.

This adoption has a lot more to it than the Hawksbill turtle adoption I give to kids. You will be notified every time your individual turtle is spotted in the wild, for years to come. If you live on the north shore of Chicago you even get to meet your turtle. Too fun!! https://www.lcfpd.org/preservation-foundation/adopt-a-turtle/
---
For lovers of paper books of any kind– Anyone who reads paper, be it fiction or cookbooks or Serious Literature, has struggled to find something again in a book they've read- those pesky bits of paper we are forever tucking into pages do tend to fall out.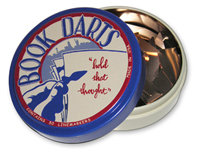 Enter Book Darts. Archival quality, they stay put, but don't damage pages and do mark the exact line you want to find later. Best of all, you can easily find them from the side of the closed book. I run through these like a kid through candy and haven't found a reader of paper yet who doesn't love them: https://www.bookdarts.com/
---
For crafters– most crafters have a sewing machine. Most crafters don't have space to leave it set up all the time.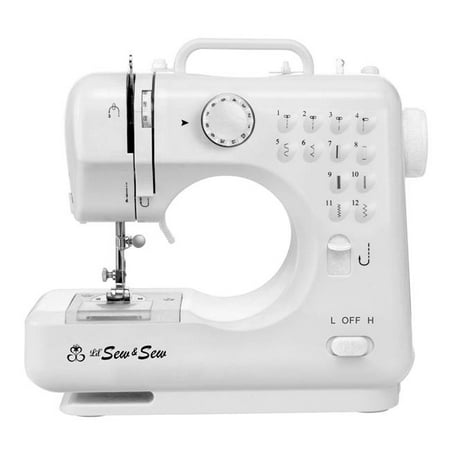 Enter the mini sewing machine, for when you just need to run a couple of quick seams or do a small job. Less than 5 lbs, tiny, can even run on 4AA batteries if you don't want to plug it in. Does 12 stitches and all the basics. Great for kids, too. Available at the big box stores. https://www.walmart.com/ip/Michley-12-Stitch-Sewing-Machine-and-Accessories-3-Piece-Value-Bundle/982604063
---
For those freaked by global warming– save a manatee, one of the species
most immediately affected by climate change. Browse a photo album of manatees and choose the manatee you wish to adopt. $25 gets you a photo and biography, newsletters and updates on the adopted manatees. They
have their own online shop, too, so you can pick up some fun manatee swag to gift along with the manatee adoption. https://www.savethemanatee.org/how-to-help/adopt-a-manatee/
---
For ocean lovers– https://gift.oceana.org/  A highly rated charity that has been working to save the oceans since 2001. These people are making a real difference. And they have the BEST gift stuff!
Good quality, not junk. Tees, caps, bags, and adorable animal adoptions of all kinds. Thinking my niece would LOVE a sea otter. Who wouldn't, really?
---
For, well, me… and maybe you?– I've already told my husband what I want for my birthday this year. A baby elephant!!! I am beyond excited. The impossible part will be picking the elephant.
I'm not sure I can! I think there's an option to let them choose for you, and that's almost certainly what I'll do. Monthly email updates on my orphan elephant, monthly water colors, access to keeper's diaries, photos, and videos. I'll be keeping an eye on my special sweetie until he or she is released into the wild. I can not imagine a better gift. http://www.sheldrickwildlifetrust.org/orphans
---
For elephant lovers– if you're looking for even more elephants, this elephant retirement and rescue in Tennessee is very highly respected and financially sound: https://www.elephants.com/ Plus, elecams! Gotta love getting to watch your elephant in real time!